---
Developing female athletes, physically and emotionally, to compete at the next level and succeed in life.
---

---
be the first to know about our live events and coaching seminars
STRONG(H)ER
FAST(H)ER
---
about us
Strong(H)er Fast(H)er seeks to create opportunities to make collegiate level strength and conditioning programs accessible to middle and high school female athletes. Our unique coaching model demonstrates that if you instill the fundamentals and discipline of an elite training program at a young age, it creates opportunities and develops confidence for female athletes to carry over to college and beyond.
Mission and Vision
Strong(H)er Fast(H)er is a national organization operating in four cities: Los Angeles, CA, Santa Fe, NM, Seattle, WA, and Washington DC. We teach the fundamentals of strength and conditioning to help increase athletic performance and educate female athletes on the opportunities to attend college and, potentially, compete in their sport at the collegiate level.

We instill athletic and life fundamentals using the discipline of collegiate strength and conditioning programs, teach the value of mindset and vision planning, and provide college application assistance.
---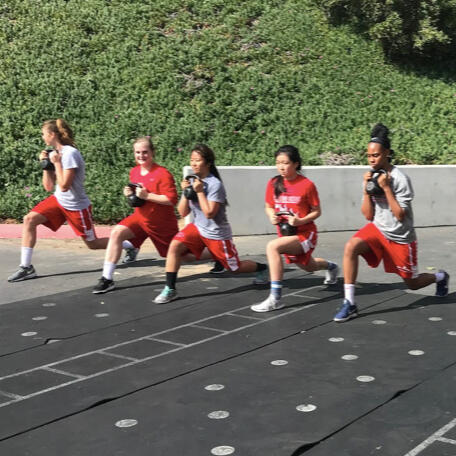 STRENGTH
---
Our strength programs are designed by collegiate strength and conditioning coaches and are sport specific.
SPEED
---
Our speed programs are designed for all athletes who need to improve their body mechanics to help with their quickness.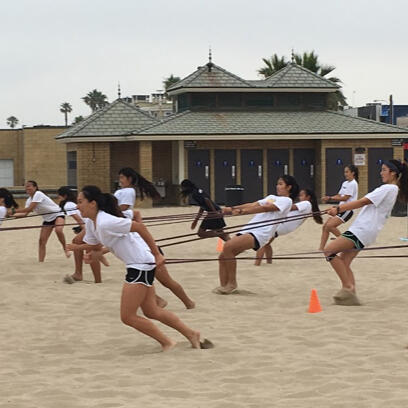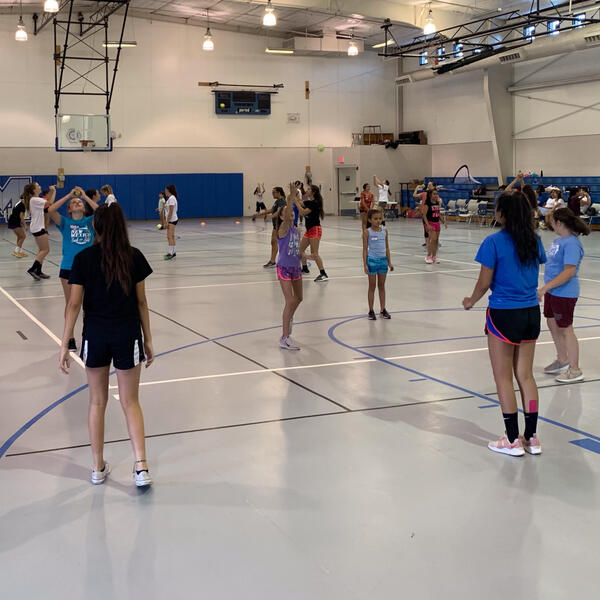 MINDSET
---
We work with Sports Psychologists to ensure that our girls are given tools to build a strong mind and deal with the external pressures of athletics.
OUR GOAL
---
Founded by former collegiate athletes, turned Fitness Professionals, Strong(H)er Fast(H)er is designed to give our female youth the tools necessary to compete at the next level, succeed in their sport, and be a champion in life.
---
what we offer
---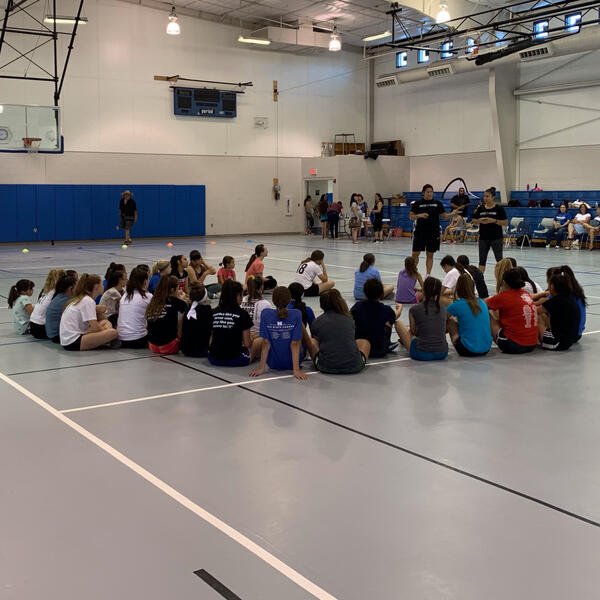 DAY CLINICS
3 hours
---
We offer day clinics for girls ages 12 - 19. From 9am - 12pm we work with girls aged 12 - 15 and from 1pm - 4pm we work with girls aged 15 - 19. We offer our clinics in the South Bay Area of Los Angeles, CA, Santa Fe, NM, Seattle, WA, and Washington DC. If you would like for us to host a clinic near you, let us know.
---
WEEK CAMPS
5 DAYS
---
During the summer, we offer a more in depth approach to our strength and conditioning programs by providing week long strength and conditioning camps for high school sports teams. We choose the location of each camp based on letters submitted by teams detailing how they will benefit from Strong(H)er Fast(H)er.
---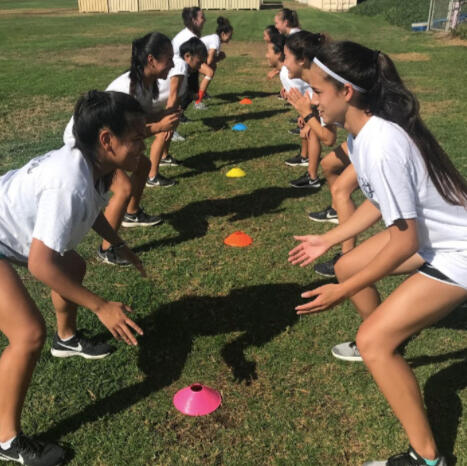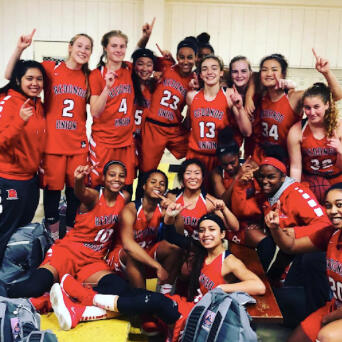 TEAM TRAINING PROGRAMS
6 WEEKS
---
During the year, we select a few schools who are in need of a strength and conditioning program. We provide six week programs focusing on strength, speed, and mental toughness. Each program is designed to provide our teams with the tools they need to become victorious in their sport and in life.
---
In the Media
strong(H)er Fast(H)er Projects
---
DEAR HER
WE GIVE OUR GIRLS SYLLABI AND CURRICULUMS FOR THEIR EDUCATION. WE MAKE THEM PLAYBOOKS FOR THEIR ATHLETICS. WHAT DO WE GIVE THEM TO SUPPORT THEIR GROWTH THROUGH LIFE?

This book is a collection of experiences and wisdom to help girls with navigating all of it: school, athletics, and life. Women share letters on what they would tell their younger selves or another young girl about the journey. This book will remind you of your power and that you are never alone.

Dear Her was written by the founders of Strong(H)er Fast(H)er. The proceeds go towards our scholarship program.